The Euryalus Moth

Pictures courtesy of Joan Ausmus.


Hyalophora euryalus
General Notes:
Moths will often emerge from their cocoons between 6:00 PM and 10:00 PM.
Male and female moths are indistinguishable, other than antennae width.
General wingspan is 3.5 to 5 inches (88 to 127 millimeters).
Moths are univoltine and may even take two or more years to emerge.
Adults mate readily in captivity, even in small enclosures or to siblings.
Euryalus do NOT like humidity and do very poorly in it.
Range
The Euryalus moth can be found in parts of California, Idaho, Montana, Oregon and Washington.
Map of this moth's Area: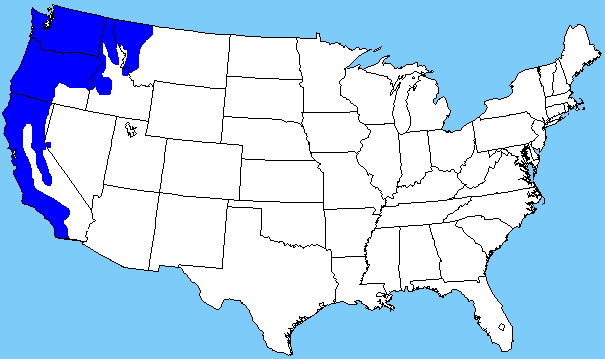 Euryalus Life Cycle
| | | | | | |
| --- | --- | --- | --- | --- | --- |
| | | | | | |
| Euryalus Eggs | Euryalus Larvae, 1st Instar | Euryalus Larva, 2nd Instar | Euryalus Larva, 3rd Instar | Euryalus Larva, 4th Instar | Euryalus Larva, 5th Instar |
| | | | | | |
| Euryalus Cocoon | Euryalus, Male Pupa | Euryalus, Female Pupa | Male Euryalus Moth | Female Euryalus Moth | Euryalus Moths Pairing |






Eggs and Larva
Depending on specific sizes of the moth, female Euryalus moths carry approximately 250 - 350 eggs.

Scenting and Mating
Female Euryalus moths usually extend their scent gland out starting about 4:00 or 5:00 AM and continuing until dawn. Male Euryalus moths responding to the scent may come in at any time during this period. Euryalus moths will mate readily in captivity, even in small enclosures.

Cocoons
Euryalus cocoons are often made with the inclusion of a nearby twig, usually running vertically down the center of the cocoon, with the "escape valve" found at the top. Leaves are also often incorporated into the cocoon. The overall appearance of the cocoon is sac-like. As with all Hyalophora cocoon structures, the Euryalus cocoon has two layers; a tough outer layer, and a second layer inside that is used more for insulation than external protection.

Personal Markings or Characteristics
The Euryalus moth has a similar appearance to Hyalophora cecropia. Similar white cresents can be found on its wings, however, the crescents on the lower wings dip further down the wing than that of a Cecropia's. While Euryalus moths have many variations in wing color, all lack red marks on their wings. Some possible variations include a chocolate-brown color, like that of the Hyalophora gloveri moth, with other individuals being a butterscotch color.

Caring For Euryalis, In All Stages:

Here are some notes that may be helpful when trying to raise Euryalus larva, especially if it is your first time raising them.

Caring for the eggs
To care for Euryalus eggs, begin by putting them in a small container. The reason for the use of small containment is because when the larvae hatch, they will crawl excessively, and if they are in a larger container, they may crawl away from the food that is with them, and find it more difficult to get back. The larva should all be separated at the end of their 1st instar!

Food Plants
Euryalus larva will feed on a wide variety of host plants. The hosts in green have been used by me, the others are listed as hosts in some texts, however, I cannot verify the validity of these as host plants. If you are still unable to produce any of these hosts, be creative and try new things, the larvae will often take to other unknown plants.

Peach Willow (Salix amygdaloides)
Wild Black Cherry (Prunus serotina)
American Elm (Ulmus americana)*
Black Walnut (Juglans nigra) *
Bitter Cherry (Prunus emarginata)
Douglas Fir (Pseudotsuga menziesii)
California Coffee Berry (Rhamus californica)
Bitterbrush (Purshia tridentata)
Coyote Willow (Salix exigua)
Laurel Sumac (Rhus laurina)
California Pepper Tree (Schinus molle)
Mountain Mahogany(Cercocarpus betuloides)
Elephant Tree (Bursera microphylla)
Birch (Betula)
Gooseberry (Ribes)
Madrone (Arbutus menziesii)
Manzanita (Arctostaphylos)
Mountain Lilac (Ceanothus)
Willow (Salix)
*Denotes a host that did not result in completion of larval cycle to cocoon stage.

Raising Euryalus Larva (Inside)
Euryalus larva can often be very susceptible to airborne pathogens, increasingly with age, and therefore require much care. If larva are to be raised in a setting other than outside, they will demand: frequent cleaning of their containment, daily (or more often) replacement of their host plant, keeping in low numbers (5 - 10 per container), and controlled humidity/temperature.

Raising Euryalus Larva (Outside)
If Euryalus larva are to be raised in containers outside, these should also have no more than 5 - 10 per container. Containment area should be no smaller than a one-gallon ice cream, especially after 3rd/4th instar. Another option is to rear larva in a net sleeve on the host plant. This option may produce more completed cocoons, however, care should still be taken to avoid overcrowding and lack of food.

Caring for the cocoons
Euryalus cocoons are easy to care for. Place them in the fridge in September or October. Mist occasionally in the fridge. Remove the cocoons out in late April or early May and place inside or outside (depending on temperatures). <

Click here to return to the Index

Comments and suggestions are welcome, send them to me at: mothman15@hotmail.com