Ordering
2021 - 2022 ORDERS BEING ACCEPTED NOW!
We are now accepting orders for 2021-2022! We will add more species as time goes on, so stay tuned! We welcome your comments on species you would like to see, or questions about if we might have a species in limited supply. Please send us your order naming what species you would like, and how many packets of each! You can email orders to:

When ordering, please send your name, mailing address, method of pay, and species selections and how many of each.
We accept money order or check; or alternatively, if you want to send money by PayPal, we can gladly send you a PayPal direct invoice.
Additionally, we have a limited (~1/3) number of our items listed on E-Bay, for your convenience. The link can be found here: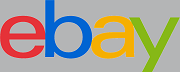 We charge standard USPS first class shipping rate for a bubble envelope, which is currently (November 2021) $4 to $4.50 to most locations, but is subject to change based on the USPS' rates. Unless you are ordering a large number of packets, at which time we will discuss that with you, but it should only increase shipping by $1 or $2.
Any further questions, please email us! :)