About Us
We are Jeff and Kim Ausmus. Together, we are turning our yard into a wildflower paradise where we grow wildflowers - roughly 700 (and growing!) species from around the United States. We are adding new species often, so the immediate contents of the site may not show everything we have, until the plants bloom for us and we can update the site.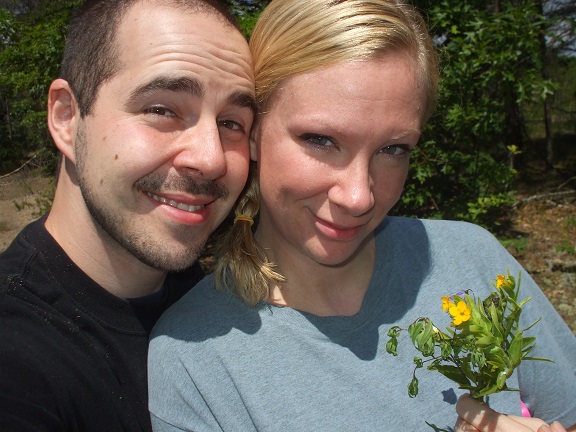 The Ausmus ranch idea was started about 10 years ago on an acre lot, where the transformation of various parts of the yard was gradually made into natural areas In short order, those areas naturalized and thrived. The ranch has now been started at a new location at Jeff and Kim's new home. It is on a relatively small piece of land in Michigan, which happens to be suitable for growing many, many species, as it is zone 6b for winter cold temperatures, but is zone 5a as far as summer heat, so it is a rather unique situation allowing many more plants to be grown than most have the opportunity to grow.
We're in the process of adding all plants from the old location to our new location; that effort is well underway as well as adding new species. The plants we have have been growing and growing in number over the past decade. Out in the gardens, we only grow North American natives. But, we don't discriminate against any native plant, even the aggressive ones. If they're good enough for nature, then they're good enough for us (we just have to find the right spot where they can do their thing!) and we tend to go by the motto, "A weed is but an unloved flower." Enjoy! We welcome questions and comments.
We have recently begun writing a line of e-books designed to help people learn about growing wildflowers and naturalizing their own yards. If you are interested in checking them out, please visit here: Grow Wild
Please also see our page on Facebook, where we post near daily photos of wildflowers from around the yard: In Defense of Wildflowers