Cosmos parviflorus (Southwestern Cosmos)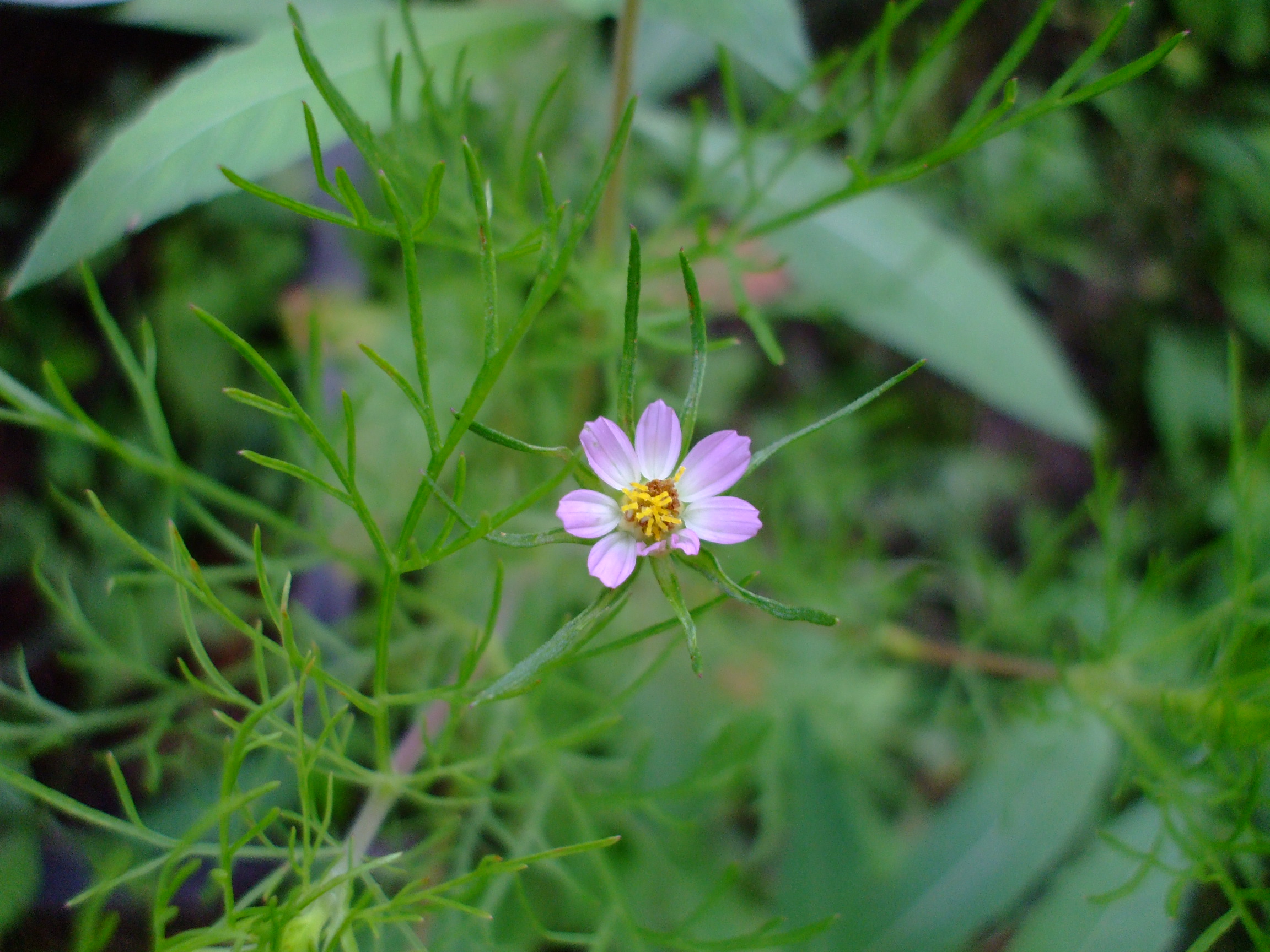 Quick Facts:
Common Names: southwestern cosmos
Cosmos parviflorus, or southwestern cosmos, is native to Texas, New Mexico, Arizona, Colorado, Missouri, Maine, Rhode Island and Massachusetts. It grows in dry clearings in conifer forests.
In our yard, this grows in the Prairie Area.
Our growing score: 5
Other pictures of this plant:
Back to Plants C - D.