Eschscholzia californica (California Poppy)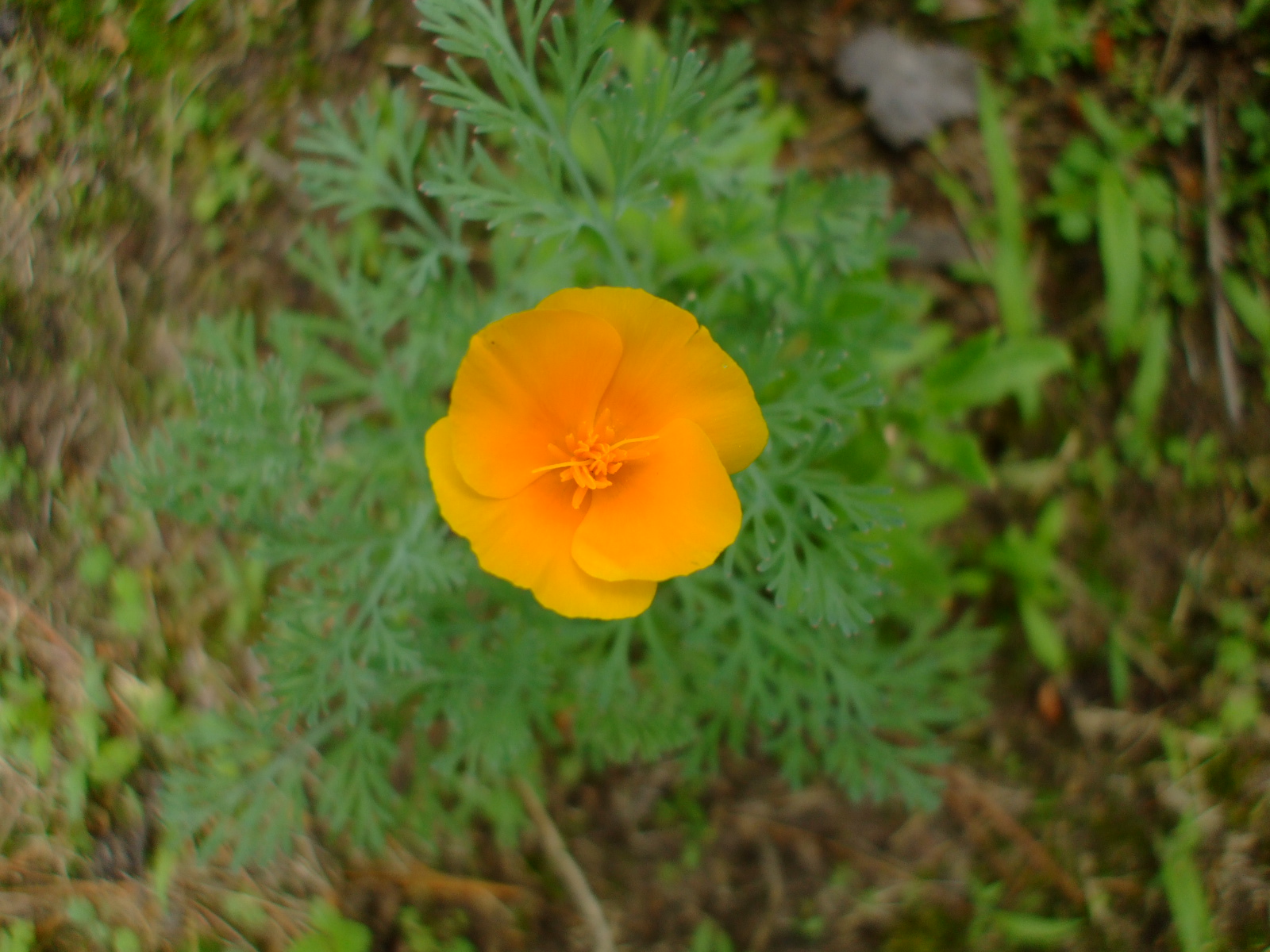 Quick Facts:
Common Names: California poppy, Californian poppy, golden poppy, California sunlight, cup of gold
Eschscholzia californica, or California poppy, is native to the western coastal states and the southwest, but it can now be found in many other states as well. It grows in open prairies, meadows and fields in rocky soil.
In our yard, this grows in the Prairie.
Our growing score: 5
Other pictures of this plant:
Back to Plants E - G.